Are you passionate about advancing your career? I bet you are! Did you know that one of the best ways to advance your career is to follow top HR professionals on LinkedIn?
LinkedIn is a platform that offers extremely useful connections for recruiters and job seekers. That's why following the right people on LinkedIn can transform the platform into a hub of valuable life-changing information and connections! It can make all the difference!
As a job seeker, you need a platform where you can learn about the work-life of HR professionals and receive timely information from them. You can get to know about job openings, internship training, hiring trends, etcetera.
That said, you might have the right set of skills and be the best candidate for a job, but without the right information and connection, you'll keep on hunting for a job. To avoid that, I've prepared this list of the top 20 Nigerian HR professionals you should follow on LinkedIn without any specific order of importance. So, let's meet them!

1. Adeshola Aliogo, ACIPM
With 10+ years of experience in the logistics, FMCGs, and management consulting sectors, Adeshola Aliogo is a successful HR professional with over 20,000 followers and 500+ connections on LinkedIn.
She is an associate member of the Chartered Institute of Personnel Management. She has worked with notable companies like Dangote Industries Limited (as HR generalist/recruitment Officer), Deloitte Nigeria (as development specialist and performance manager), and Sterling Bank Plc (as SAF human capital business partner).
Adesola is actively involved in several projects towards enhancing employee engagement and improving HR service delivery. She is the founder of career advancement Boot camp and is currently a career mentor at 9to5Chick.
2. Ijeoma Nkwonta, GPHR
Ijeoma Nkwonta is a "natural networker" with a passion for helping people build their careers. She has over 28,000 followers and 500+ connections on LinkedIn.
She is a certified Global Professional in Human Resources (GPHR), with a multicultural career trajectory covering many countries such as Nigeria, UK, the USA, and India. She's an HR with a wealth of work experience in reputable organizations, such as Associate HR at LEKOIL Limited and Lead HR consultant at TIE Consulting Limited.
Ijeoma provides mentorship-related activities on her page for young HR enthusiasts, career development coaching, corporate training, and interview preparation.
3. Patricia Aderibigbe
If you're looking for an expert in leadership development and executive coaching, Patricia Aderibigbe is a perfect epitome. With over 40,000 followers on LinkedIn, she is a force that continues to impart people.
Patricia is a seasoned HR Director and Talent Development Expert. She has worked and held reputable positions in prominent organizations such as Elan IT (as HR Director and COO), Heirs Holding (as COO), and Tenoil energy (as COO).
She is currently the Director, Group Human Resources of United Bank of Africa.
4. Ifeadi Anigbogu, GPHR
Ifeadi Anigbogu is a seasoned career development coach, creative problem solver, and HR Consultant. With over 46,000 followers on LinkedIn, she is famous for giving valuable tips on how people can get their dream job, face a career change, and handle interviews.
Ifeadi is, no doubt, a passionate and experienced HR Professional. She is a certified Global Professional in Human Resources and an Associate Member of the Chartered Institute of Personnel management.
She is currently the Group Head of the Human Resource Department at TechAdvance.
5. Emmanuel Michael
Emmanuel Michael is a highly educated Human Resources Manager. He has over 200,000 followers on LinkedIn, where he showcases his exceptional leadership and mentorship skills.
Emmanuel is a Senior Professional in
Human Resources- International™ (SPHRi™). He has many certifications and is devoted to helping future leaders leverage their potential to achieve their dreams.
He is currently the head of Human capital at Letshego Nigeria.
6. Adora Ikwuemesi
Adora Ikwuemesi is the founder and the host of an annual boot camp conference, a platform where she explores new paradigms for reinventing people management practices. With over 38,000 followers on LinkedIn, she is dedicated to bringing out the best in people.
Adora developed the Nigerian Labor Act App and established the Founding HR Nigeria – an online community dedicated to transforming HR Practices.
She currently works as a director at Kendor Consulting Limited.
7. Wale Adediran
With 16+ years of experience in various HR executive roles at major companies, Wale Adediran is an HR with whom you'll be willing to connect. Wale has over 22,000 followers on LinkedIn.
He was a two-term Vice President and subsequently two-term President and Chairman of the Chartered Institute of Personnel Management of Nigeria (CIPM). He has worked as an HR director with Guinness Nigeria and Frigoglass and was a senior HR manager with Proctor and Gamble.
He is currently the Group HR and general service director for Flour mills Nigeria.
8. Lara Yeku
Coach Lara, as she famously described, is a talented and seasoned Human Resources senior executive with both local and global best practices that span across many industries.
With over 200,000 followers on LinkedIn, Lara is a great influencer in the HR space. She has occupied various HR roles in notable companies such as DHL and Accenture.
She is currently the head of HR, Food Division at the Flour Mills Nigeria Plc.
9. Yemi Faseun
Yemi Faseun is a business leader with over 30 years of multi-sector experience. He has over 88,000 followers on LinkedIn and is part of the top 150 Global HR Influencers.
He is highly experienced and a one-time elected council member of CIPM Nigeria. Notable organizations where he has held HR roles include Globacom and FBNquest merchant bank.
He currently works as chief corporate services officer at the seven-up bottling company.
10. Adeteniola Olorunfemi
Adeniteniola Olorunfemi is an unusual, passionate HR consultant with over 6,000 followers on LinkedIn. She believes in partnering with young minds and undergraduates to help them build better careers.
Adeniteniola has several achievements and certifications, including a Leadership Certification from the John Maxwell Foundation. In addition, she has a free resource titled the "essential job search guide."
She is currently a Human Resource Associate and focuses on LinkedIn Optimization and Strategy, CV Writing and Review, as well as Grant Writing and Academia Essays.
11. Thelma Ibeh
When it comes to giving value, Thelma Ibeh stands out! She is an HR outsourcing and recruitment specialist with an interest in building efficient workforces.
She has over 100,000 followers on LinkedIn and is certified by the Humanitarian Affairs Asia as a credible leadership change agent.
She is currently the chief HR for FMR agency Limited and UNN Business school.
12. Darlington Anyanwu
Darlington Anyanwu is a professional talent specialist skilled in building and executing talent acquisition plans.
He has over 16,000 followers on LinkedIn and has gathered worthy experiences in notable organizations such as IROKO Partners Limited (as an outbound service representative). He has also served as a business development executive in Page Financials.
He is currently a Global Talent Acquisition Specialist (EMEA) at 25th and Staffing.
13. Adetunji Bademosi, CIPM
With over 8,000 followers on LinkedIn, Adetunji Bademosi is ever-passionate to meet and connect with more people. He's a member of CIPM Nigeria, an Associate of Strategic management, and a certified Data Protection professional.
Notable organizations he has worked with include, Afrotourism (as human resources generalist), Jumia (as a Recruitment and Training Lead), and Lendigo (as head of People Operations & Culture).
He is currently the Head HR and Data Protection Officer at Jiji.ng.
14. Aderinsola Akande
Aderinsola Akande is an associate member of CIPM Nigeria. She loves to add value to people's lives and is committed to excellence. She has over 16,000 followers on LinkedIn
She has worked at Sellafield Energy as a senior talent acquisition specialist and Avid HR Consulting as a human resources administrator.
She is currently an HR officer at Amazon Energy Limited.
15. Gift Ebi
Gift Ebi is a multi-discipline talent management and full-cycle talent acquisition expert. She is highly skilled in identifying top talent using targeted social media platforms. She has over 9,000 followers on LinkedIn.
She has held several reputable positions in the HR field, such as Senior Consultant at Michael Stevens Consulting, Lead Human Resources at Concept Group Nigeria, and Deputy Manager, Human Resources at CardinalStone Nigeria.
She is currently a Senior Talent Acquisition Partner at Nestlé.
16. Chika Okoro (PHRi™)
Chika Okoro is a professional at Human Resources International™ (PHRi™). She is a globally certified Talent Acquisition specialist with 6+ years of hands-on experience.
Chika has a blend of core business skills and Technology recruitment both locally and Internationally. She offers eminent domain of expertise to her over 17,000 followers on LinkedIn.
She currently works as a recruitment specialist- engineering at Flutterwave.
17. Glory Edozien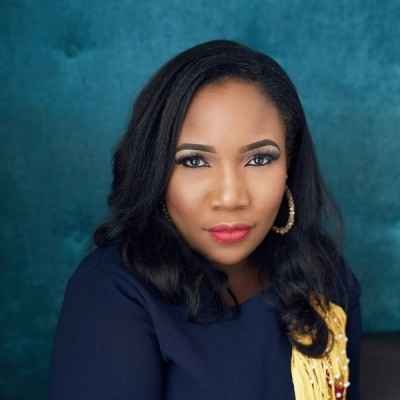 Glory Edozien helps mid-level career women get the visibility they deserve on LinkedIn and other platforms. She helps them to articulate their professional values and navigate the process of becoming great leaders.
With over 56,000 followers on LinkedIn, Glory has once been recognized as one of the most inspiring women in Africa and women who made an impact in 2019.
She is currently a career coach lead consultant (Gender diversity & LinkedIn visibility/professional branding).
18. David Ayodeji
David Ayodeji has over eight years of experience in the project and recruitment niche. He worked with the Bank of Industry on the UNDP project. With over 54,000 followers on LinkedIn, he continues to spread his influence.
David is talented and passionate about helping businesses build their brand and making brands more profitable.
He is the founding partner at Errand360 and is currently a Senior Business Partner with Worka Consulting Services.
19. Oluwatobiloba Omolola Akinseye
Oluwatobiloba is a Talent Acquisition Consultant with over 25,000 followers on LinkedIn. She has worked as a human resources consultant at Doheney services limited and has helped organizations all over the country to improve their recruitment plans.
She currently works as a Talent Acquisition Consultant at Ascentech Services Limited.
20. Finbar Asoegwu
Finbar Asoegwu is a multi-talent acquisition expert covering a wide range of countries. With over 21,000 followers on LinkedIn, he remains a dynamic recruiter and HR generalist.
Finbar is competent in several areas, including HR consulting, business process outsourcing, business partnering project management, etc.
He presently works as the Team Lead, Recruitment (projects) at the Workforce group.
Conclusion
Are you ready to tap from the wealth of knowledge and experience of these HR professionals? Now is the right time to connect and benefit from their insightful ideas and grow your career!